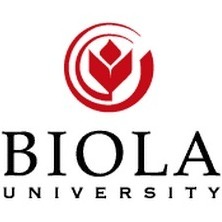 Charlotte Saxon and Mr. and Mrs. Dale
Charlotte Saxon and Mr. and Mrs. Dale have generously donated the funds to establish the Wade Wahl Memorial Scholarship. Wade was a long-time friend of Rosemead School of Psychology. He graduated from Rosemead in 1985 with a Doctorate of Psychology and moved to Minnesota, where he served as Chair of the Psychology Department at Northwestern College in St. Paul. During that time, he encouraged several students to pursue graduate studies at Rosemead. At Northwestern, he had a call-in show on the college radio station and was co-founder of Arden Woods Psychological Services, where several Rosemead alumni are affliliated. As a Regional Alumni Representative for Rosemead School of Psychology, Wade encouraged his fellow alumni to stay connected.
Shawn Hofer, a former student of Wade's, commented, "Dr. Wade Wahl was an unusually gifted and skilled professor and therapist, but what may have been the most striking aspect of his professional life was his passion for the integration of psychology and theology. He loved working as a psychologist and professor and loved sharing with others his experiences of the love and grace of God, through Jesus Christ. For him, living a deeply integrated life, and teaching about how to understand psychology as a profession ripe with opportunity to share Christ's love was a natural coming together of these two loves. His combination of strong character, professional competence, high standards, and tender caring was called forth from and built into his students and clients. Those who knew him were transformed by his imprint on their lives. What made this impact even greater was seeing him possess the same passion for using other aspects of his life to share God's grace. Husband, father, son, brother, friend, neighbor, church leader, sports fan, coach…all aspects of his life were touched by God's love and grace."
Impact
Dear Charlotte Saxon and Mr. and Mrs. Dale:
Thank you so much for your generous hearts and the giving of your resources. Your gift will enable me to continue my studies at Rosemead School of Psychology and pursue my calling to love those who are in need. Thank you again for your generosity.
Warmly,
Jesika Austad