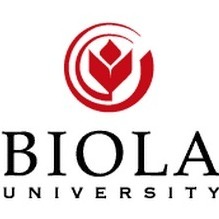 Dave and Becky Little
Dave and Becky Little have generously donated the funds to establish the Kevin M. Kepner Memorial Scholarship. Kevin Kepner was born on October 23, 1970 to Richard and Jane Kepner in Newport Beach, California. He grew up in Mission Viejo and attended St. Margarite's school from third to sixth grade and graduated from Capo Valley Christian School in 1988. He attended Saddleback College for two years and then transferred to Biola University where he earned a bachelor's degree in Social Science. At Biola, Kevin met his wife, Michelle Nissen. They were married on December 10, 1994.
Kevin had a zest and zeal for everything he did in life. He was known for his deep commitment to his faith and family, his infectious sense of humor, and his passion for baseball. His core principles of honesty and fairness led him to pursue a career in law enforcement. Kevin's career began as a police office in Costa Mesa, California. From there he settled into his niche as a Gang Enforcement Probation Officer for the County of Orange. He truly had a passion for helping people, especially those less fortunate.
In December of 1999 Kevin found out that he was going to be a father for the first time. Unfortunately, within a week of this good news, Kevin was diagnosed with Squamous Cell Carcinoma of the tongue at only 29 years old. Kevin underwent surgery to remove the tumor and received six weeks of radiation to his face. Although this was a difficult time, Kevin continued to be a man of true character in everything he did. Treatment went well and on August 21, 2000 his beautiful son, Cole Robert Kepner was born.
Unfortunately in April 2001, Kevin noticed a lump in his neck. The cancer had spread to his lymph nodes, which required chemotherapy, radiation, and a radical neck surgery to remove the tumors. His treatment ended in December 2001. Shortly thereafter, he began to experience major pain in his right arm and he learned the cancer had metastasized to his arm. On January 21, 2002 he was told his cancer was incurable and inoperable. With this news he and his family flew to Houston, Texas on February 5, 2002 to begin experimental treatment at one of the top cancer research hospitals in the country. Kevin, Michelle, Cole, and Michelle's mother lived in Texas for a little over two months as he received his therapy. He passed away at the young age of 31.