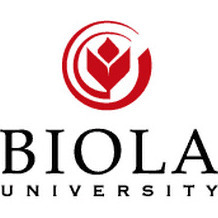 David Viel, Metal Cutting Services Inc., and Biola MOL Alumni
Dan Maltby was one of those rare leaders that had the ability to take those around him and make each one feel not only like they had known Dan all their lives, but that each person was special to him. He had such a huge heart and love for the Lord, that he not only made each person feel special – they were special to Dan. It was out of this love and compassion that he founded and birthed – through great toil and initiative – the Masters in Organizational Leadership (MOL) program at Biola University from 1998 to December 2012.
Dan personally recruited students from far and wide for the program – often driving several hours to meet at a coffee shop to chat about what leadership meant to the both of them and how enrolling in the new MOL program would impact them personally and their chosen field of work and/or ministry in order to impact the world for Christ. Dan influenced culture in unassuming ways: from missionaries who shifted the way outreach was conducted, to small business owners who worked on U.S. space programs, to staff who wrote the Disney leadership training that new employees go through today, to MOL graduates who worked in changing society towards a culture of life that ethics professors use as examples today for how a movement is done right. Dan Maltby was in the business of building up others who in turn went out and changed the world.
We never saw a scowl or an unfriendly look on his face, and he never took less time with each person that passed through the MOL program than that person needed.
Dan knew many a high-level leader, and he was able to influence these people to either come and teach in the MOL program, or at least guest lecture often. At one time he even arranged for our classes with Dr. Henry Cloud to be taught on Dr. Cloud's boat! And we had "leadership retreat survival weekends" as mandatory courses – camping and living off only what we carried in. Dan was innovative in his approach and far-reaching in his relationships. He was a gentle spirit with a strong resolve. Humbly, quietly, in everyday conversations and in grand lectures from prominent leaders, Dan served his Lord in all he did. And yet made his family his first priority; his wife, Dee, and two daughters Jessica Maltby Goulet and Dr. Lauren Maltby, who later also attended Biola.
Much to our chagrin and loss, Dan had early onset Alzheimer's Disease and was forced to retire way too young and way too soon for us. It was a huge loss for the MOL community but to no one more than his lovely wife and family – whom we all love dearly for graciously sharing Dan with us.
It is our hope – the alumni of the MOL program – that Dan's legacy will live on in the recipients of this scholarship. So, in remembrance of this friend, mentor, husband, father, and all around godly man, we are establishing the Dan Maltby Memorial Leadership Scholarship Fund as a tribute to this great man. We want you to know the legacy of the person who came before you here at Biola – that Dan's efforts in building strong leadership within biblical understanding to go out and impact the world for Christ will now be carried out in you and your Biola peers you influence as God leads you into the work he has planned for you. May your work – and this scholarship fund – always be to the glory of God alone! Amen.