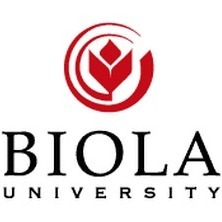 Dennis and Betty Wilson
Dennis and Betty Wilson have generously donated the funds to establish the Edna Kathryn Myers Memorial Scholarship.
Edna Kathryn Myers graduated from Talbot School of Theology in 1993 with a Master of Arts in Practical Theology. After fighting cancer for many years, she died on November 1, 2014 and went to be with the Lord.
Edna was a wonderful sister, wife, mother, aunt, grandmother, cousin, and friend to all who knew her. Because of her incredible faith which she passed on the so many others, we believe a memorial to her in important to continuing her work on this earth. In addition, we a believe a Talbot Scholarship Memorial is one way to express our belief that her time at Talbot helped expand her skills as a teacher including her outstanding work in sharing her faith and bringing people to the Lord.
Impact
Dear Dennis and Betty Wilson:
I am grateful to have been awarded the scholarship that you have set up to honor your beloved Edna, and I am glad that you are continuing her work for Christ. This scholarship will help me finish my MA in Philosophy and Ethics at Talbot. Talbot has been a huge blessing to me and has helped me to grow in knowledge and confidence in God and his kingdom, and has equipped me to better serve him in the world. I am thankful that your family sees the value of devoting time to study and renew one's mind for Christ.
Thank you and God bless,
Corey Stephenson