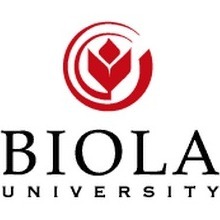 Gregory and Kimberly Enas
Gregory and Kimberly Enas have generously donated to establish the Dr. Francis Yu Mei Lu Scholarship. The scholarship was established in honor of Dr. Francis Lu who loved the Lord with all her heart. She was very bright yet very humble and lived to disciple and mentor others. She saw no chasm between God and science. She led and influenced students to pursue graduate school in order to find places of employment where they would, by necessity, lead and influence others (corporate management, physicians, professors, etc.). She took "nobodies" under her wing and showed them how to make a difference in God's world using whatever meager gifts He had bestowed on them. She embodied "servant-leadership" with an overall view to expand God's kingdom by seeing lives changed, thoughts revamped, hearts and minds reformed, and for Christ's followers to humbly take their place in the marketplace and academia of the real world.
Impact
Dear Mr. and Mrs. Gregory and Kimberly Enas:
Thank you for donating this generous gift that has enabled me to receive this scholarship. I am grateful because with this scholarship I am one step closer to achieving my dream to becoming a general physician in a rural area. Money is hard to get right now for my family and because of you I can continue at Biola. May God bless you greatly. Hopefully, on day I too can be a donor.
Gratefully,
Martha Melany Lopez