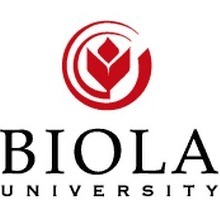 Hudson B. Saffell
Hudson B. Saffell has generously donated the funds to establish the Joanne Page Haney Saffell Memorial Scholarship. Of his beloved wife he writes, "There are no words to properly or adequately describe the experience of Joanne's passing, as I, her husband, her son, Bryan, and devoted caregiver, Doreen, witnessed at her bedside, other than to say that it and she were beautiful even as her spirit left the body. For the year and seven months, challenged by a cruel disease, her faith in the Lord never wavered or waned, she was cheerful in spirit, not complaining or blaming, while suffering the gradual loss of physical abilities."
"On the day this terminal brain disease, Glioblastoma Multiforme (GBM), was confirmed we sat in the hospital room, sobbing, until we could cry no more. Then an amazing thought captured our minds as God revealed a plan for the two of us. We agreed to label the time remaining as an adventure of His choosing and for His purposes. We posited that there was nothing to gain by resentment, bitterness, or condemnation, but every benefit could be enjoyed in trusting the Lord for the outcome. Deciding that there could even be some fun times, we saw no reason to adopt a morbid attitude; rather, we clung to a desire to honor Him through the process, while attempting to see His purpose demonstrated."
"At loss to cover all 'the bases,' I extend unending gratitude to all family members, friends, neighbors, and acquaintances for the support, prayers, exciting visits which cheered us both, and the love demonstrated throughout our walk 'through the valley.' Your generosity, thoughtful gestures, and heart-warming notes simply overwhelmed and humbled both of us, carrying us safely to the end!"
"To relate all the events, circumstances, upsets, victories, and disappointments would still not present a clear picture of the adventure through which we passed. More importantly, it should focus on the life lessons learned through the experience. To enumerate: 1.) No man has been so diligent in discovery that he has acquainted himself with every facet of his wife's character and inner beauty. 2.) Devoted and loving wives do not seek riches or fame from their spouse, but instead, solid character and faithfulness. 3.) Men are usually not sensitive to the real desire of a woman's heart, nor do they search for it. 4.) Learning of these vital lessons after the opportunity is present leaves painful memories in the mind."
"These thoughts emanate from my personal experience, so I know of that which I speak. Memories' failure evoke tearful times, but surely, no one is perfect, and we all fail. However, there is no reason to fail if correction is possible, and with the Lord, all things are possible."
Impact
Dear Hudson and Michelle Saffell:
I can't thank you both enough for the financial support that your generosity has provided, because being awarded this scholarship has been a blessing to me in more ways than I can describe.
I am pursuing a career in the medical field as a physician's assistant, which will enable me to extend Christ's ministry of healing to those who are hurting. Biola University is preparing me for this. Not only am I receiving a fantastic, biblically centered biological education, but I am also receiving a well-rounded education in biblical studies. This amazing education comes with a steep price tag, however, and it has been hard to pay off tuition. You should know that this monetary blessing that you have given is not only helping me by enabling me to focus on my education, but it is also indirectly helping those that I will help as a physician's assistant.
Thank you again for this amazing blessing.
Sincerely,
Amanda Simpson