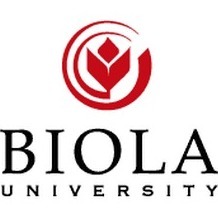 Jerry and Martha Booher
Jerry and Martha Booher have generously donated the funds to establish the Jerry Booher Endowed Scholarship. Jerry G. Booher was a free-spirited, inquisitive man who had a passion for life and love for dirt bikes, Corvettes, power boating, sailing, woodworking, traveling, technology, and teaching. Whether it was poring over the Word of God or working with some of the earliest computers at IBM, Jerry was hands on and committed to understanding how things worked and how to master them. A life-long learner in the computer field and professor for 35 years, Jerry loved teaching, loved technology, and loved his students. he established the Jerry G. Booher Endowed Scholarship for Talbot students as a way to fulfill the Great Commission through Gospel patronage. It was his desire to help students develop a deep understanding of the Scriptures so they can teach the truth and help people grow in their faith.
Impact
Dear Mrs. Martha Booher:
Thank you so much for your generous gift that has enabled me to receive a scholarship!
I praise God for your kindness and generosity which has encouraged our whole family to follow God's lead. God has been leading me to study at Talbot for M.Div. and is now leading me to a journey to integrate what I have learned here with Chinese culture, so that many Chinese souls will be saved and blessed.
Although I have never seen you, I pray that God continues to bless you, care for you, and embrace you with his unending love. How precious your loving heart is both to Him and to us.
Thank you again for your love and generosity!
Warmly,
Danbo Wang