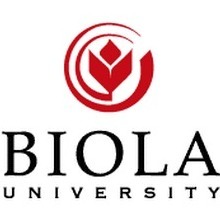 John and Katie Withers
John and Katie Withers have generously donated the funds to establish the Withers Family Scholarship. The Withers Family Scholarship is made available to transfer students with financial need who will be attending Biola University. If possible, it should support a music student.
Our family hopes this expression of support will serve as an encouragement as they transition to Biola University community, one that has greatly benefited our own family.
"Therefore, since we are surrounded by such a huge crowd of witnesses to the life of faith, let us strip off every weight that slows us down, especially the sin that so easily trips us up. And let us run with endurance the race God has set before us. We do this by keeping our eyes on Jesus, the champion who initiates and perfects our faith."
Hebrews 12:1-2a
Impact
Dear Mr. and Mrs. Withers:
Thank you so much for allowing me to receive this scholarship. This could not have come at a more perfect time. I checked my enrollment tuition and was still short even after my loans. But because of your donation, I am able to pay everything. I'll do my best in my classes, and I'll use my gifts to spread the Gospel. Thank you again. God bless!
Blessings,
Timothy Shin