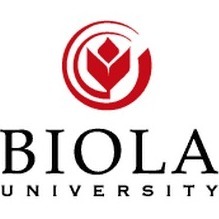 The Trust of Kenneth B. Jacques and Mark and Elizabeth Fredenburg
The Trust of Kenneth B. Jacques and Mark and Elizabeth Fredenburg have generously provided the funds to establish the Kenneth B. Jacques Scholarship, given in memory of Dr. and Mrs. Kenneth B. and Elizabeth Jacques. He was an orthopedic surgeon in the Los Angeles area for many years and she was an RN.
Elizabeth Jacques Fredenburg, daughter of Dr. Jacques writes, "My father came to know the Lord as his personal savior while on a medical missions trip to help crippled children in South Africa. Later he taught at Biola's School of Missionary Medicine before the start of the nursing program."
"Two of my father's favorite verses were II Timothy 2:15, 'Study to show thyself approved unto God, a worksman that needeth not be ashamed, rightly dividing the word of truth,' and Leviticus 17:11, 'The life of the flesh is in the blood.' Elizabeth, his wife, upheld him in prayer during his long hour days, as he was a witness to all with whom he came in contact. He valued God first, then family and education."
"May God bless you as a recipient as you make impact on the world for Him."
Impact
Dear Mark and Elizabeth Fredenburg:
Thank you for this generous gift. This has allowed me to continue my journey at Biola University and my dream of being a graduate. It has been a long road with much testing, but it has all lead me here to Biola to pursue a Public Relations degree, with which I hope to work with small startup companies. This scholarship relieves a financial burden from my single mother and gives us the support we have prayed for. Again, thank you for your generosity. It has truly been a blessing!
Gratefully,
Kili Wall